This month's challenge is called "The Great Outdoors". It is a month long blog hop with all of the Island Batik Ambassadors. At the bottom of this blog you will find all of the dates and names of the participants. There are prize drawings in all of them so be sure to visit everyone for a chance to win some fantastic prizes! My date for posting is August 20 so be sure to come back on that date for a special drawing.
I received a beautiful batik collection called Ocean Odyssey.
I wasn't quite sure what I wanted to do with it. The requirements stated that even though the theme was the great outdoors it didn't have to illustrate something outdoors. However, I decided that I wanted to make some type of flower with them. I played around drawing a paper pieced flower in EQ8 and started with this.
I felt that the top of the block (the flower part) was too square so I rounded it out.
Then I played with different settings. Of course each flower will be a different fabric combination so this just gives me an idea of what it would look like in this setting.
I wanted it to be a little more interesting so I rotated the blocks and made the quilt square. I really liked how the blocks came together in the center.
Now I am ready to put groups of fabrics together for each of the blocks. I decided to put a yellow/orange fabric in the two opposite sides of the center. That way when they come together they will create that secondary pattern. I won't tell you yet whether this is the final setting. I will let you be surprised when you see the finished quilt.
Stay tuned to the next blog where I start making the blocks and how I use my freezer paper technique for making the flower end so I don't have to tear off any paper at the end. I will also show how great my "Cutting Corners" template set comes in handy for making those small triangles on the ends of the long pieces.
Please leave a comment for a chance to win some fabrics from the collection. Also don't forget to leave your email address so I can contact you if you win. (USA only due to shipping costs.)
Here is the list of the other blog hoppers. You can go back to the beginning and catch up on what everyone is doing.
Monday, August 6 - All A Flutter -
Yellow Cat Quilt Designs
,
Creative Blonde
Tuesday, August 7 - Birds N' Bees -
Ark Angel Creations
,
Patterns By Jen
Wednesday, August 8 - Canterbury Manor -
Sally Manke
,
Powered By Quilting
Thursday, August 9 - Eclectic Garden -
Desert Bloom Quilting
,
Sew Karen-ly Created
Friday, August 10 - Vintage Morris -
MooseStash Quilting
,
Devoted Quilter
Monday, August 13 - Safari -
Sew Incredibly Crazy
,
SweetGrass Designs
Tuesday, August 14 - Spring Blossoms -
Mary Mack Made Mine
,
If These Threads Could Talk
Wednesday, August 15 - Victoria and Albert -
Bejeweled Quilts
,
Clever Chameleon
Thursday, August 16 - Wild Things -
Freemotion By The River
,
Kauffman Designs
Friday, August 17 - Petting Zoo -
Den Syende Himmel
,
Sarah Goer Quilts
Monday, August 20 - Ocean Odyssey -
Gateway Quilts
,
The Quilt Rambler
Tuesday, August 21 - British Rose -
Busy Hands Quilts
,
Mania for Quilts
Wednesday, August 22 - Dear William -
The Inquiring Quilter
,
mmm! Quilts
,
Living Water Quilter
Thursday, August 23 - Dragonfly Dreams -
Inchworm Fabrics
,
BeaQuilter
Friday, August 24 - Fur-ocious Friends -
Quilting Affection Designs
,
Dizzy Quilter
Monday, August 27 - Globetrotter -
Pamela Quilts
,
Curliecue Creations
Tuesday, August 28 - Jungle Cruise -
Vicki's Crafts and Quilting
,
Little Bunny Quilts
Wednesday, August 29 - Lavendula -
Carole Lyles Shaw
,
Masterpiece Quilting
Thursday, August 30 - London Calling -
Quilt in a Not-Shell
,
Lizard Creek Quilting
Friday, August 31 - Spirit Rhythm -
Steph Jacobson
,
Whispers of Yore
Monday, September 3 - Sweet Tweets -
Kathleen McMusing
,
Adventurous Applique and Quilting
Tuesday, September 4 - Whatnot -
heARTS Creations
,
Slice of Pi Quilts
As always: Do what you love and love what you do. Thank you for reading. Feel free to share with your friends.
Craftsy is now called Bluprint. You can still get all of the same services and videos from Bluprint plus more!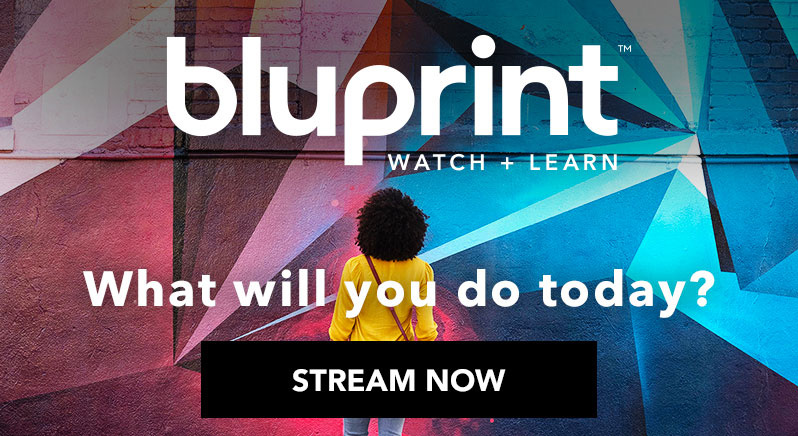 You can preview my class during your free trial. Clever Curves.